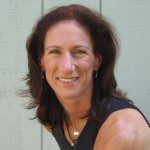 Certified fitness professional, personal trainer and coach Valerie P. of New Jersey has always had a passion for changing lives. Despite her 20 years experience in the field, extensive research and even specialized nutritional software, Valerie struggled to find a nutritional solution that gave her clients the results they deserved.
Time for an Upgrade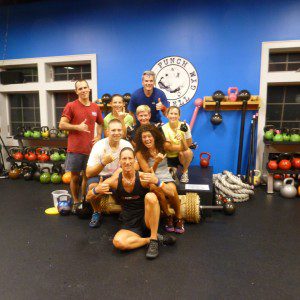 After updating her fitness format to a new style that incorporated kettlebell training, she decided to embark on a quest to find the right nutritional system to complement the training. She had heard about Isagenix® from a few people and then finally decided to try it. To her surprise, within two weeks, she had whittled her waistline substantially. She knew she had the solution. By simply finding the right product and following the directions, her Isagenix business was born.
Kick-starting the Business
Valerie has found both momentum and inspiration at Isagenix events. After attending Celebration her first year, not only did she get better acquainted with the company and the product, but she realized she could call Isagenix "home." The next year, another light bulb went off. Beyond serving her clients, she had a network of colleagues she could introduce to Isagenix.
Personal Triumphs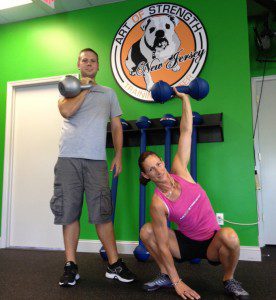 The biggest benefit Valerie has experienced discovering Isagenix is the impact it's made on her clients, especially one in particular. After seeing what Isagenix could do, she invited her nephew, Frank to move to New Jersey and transform his life with Isagenix and a fitness routine. Frank exceeded his 100-pound weight-loss goal* and was a finalist in the 2012 IsaBody Challenge®. (You can read his entire story here or listen to ithere.) Frank's success was tremendously validating: to Valerie, to her family and to the community as a whole.
Taking it to the Next Level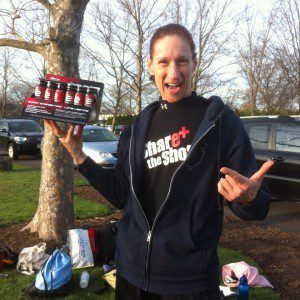 There's never a dull moment for Valerie, who's reached 2-Star Golden Circle, 1-Star Executive. She opened a second training center and has incorporated Isagenix into her regimen. "Everyone who comes on board gets Isagenix," says Valerie. That's not the only way she builds her business though. Her clients come from all walks of life and they've shared Isagenix, too. "It's been organic," Valerie notes. People experience the product, feel incredible, learn about the business opportunity and eventually come on board. A number of physicians are even joining her team. Initially, Valerie's Isagenix income funded her groceries, then it covered travel expenses. Now, she's able to pay her monthly mortgage.**
According to Valerie, "now's the time for millionaire." She's got the team, the momentum, the recognition and, with her second gym up and running, she's free to focus more time on her Isagenix business.
Valerie's Advice
According to Valerie, resist getting hung up on what everyone else is doing or what they've achieved. Focus on your own personal goals. For Valerie, that's making a difference in people's lives by sharing Isagenix.
She also recommends focusing on the people and "selling" people product. It got easier "when I relaxed about it and just made it very conversational," she shares. "I wasn't 'after' that person. Now 'let it happen' is my new philosophy."
* The weight-loss testimonials presented apply only to the individuals depicted, cannot be guaranteed, and should not be considered typical. A 2008 university study showed a statistically significant weight loss of 7 pounds during the first 9 days of the Cleansing and Fat Burning System.
** Earning levels for Isagenix® Independent Associates that appear in this publication are examples and should not be construed as typical or average. Income level achievements are dependent upon the individual Associate's business skills, personal ambition, time, commitment, activity and demographic factors. For average earnings, see the Isagenix Independent Associate Earnings Statement found at www.IsagenixEarnings.com.