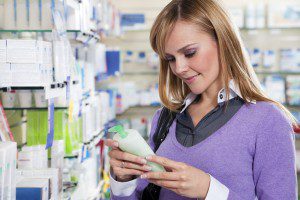 Your skin is your body's largest organ and first defense against harmful toxins and chemicals. That's why protecting and nourishing your skin is important for maintaining your overall health.
So, what should you look for when you're examining your sunscreen's label? Or your body lotion? Your makeup? Your face wash?
Here are five ingredients to avoid in your skincare products:
1. Oxybenzone — This chemical is present in nearly 60 percent of sunscreens and, according to the Environmental Working Group (EWG), may interfere with hormonal systems after absorption into the skin. If you're going to reach for sunscreen, zinc and titanium are best ingredients to protect your skin. Together, these minerals offer broad spectrum UVA and UVB protection by remaining stable in sunlight without seeping into the skin.
2. Octocrylene — This chemical also commonly present in sunscreens and has been found to produce excess reactive oxygen species causing oxidative stress that can interfere with cell signaling in the skin.
3. Parabens — Preservatives widely used in cosmetic and personal care products, parabens can be absorbed into the skin and can cause endocrine disruption, which is linked to possible harmful effects on health if present in high amounts.
4. Pthalates — Pthalates are multifunctional chemicals used in cosmetics and personal care products that may be absorbed and could also interfere with hormonal systems if present in large amounts.
5. Artificial dyes or colors – Known for their presence in several processed foods and linked to adverse health effects, artificial dyes and colors are often present in cosmetics and personal care products. Skip the color-tinted products and reach for all-natural.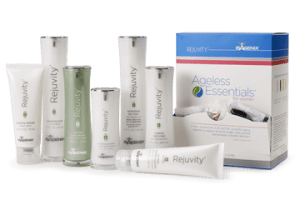 Thankfully, you can breathe a sigh of relief because there's one skincare system that not only hydrates, illuminates and rejuvenates, but it does it the RIGHT way. Cruelty-free, paraben-free, phthalate-free and free of all the junk that never belonged on your skin in the first place, the Rejuvity® Skincare System combines nature and science for the ultimate experience in skin care. This line consists of seven products that work synergistically to help replenish your skin at its true power source; deep within the cell. The result? Newly awakened, refreshed cells produce more radiant, revitalized skin.
To learn more about the high-quality ingredients included in the Rejuvity Skincare System and examine the labels, visit RejuvitySkincare.com