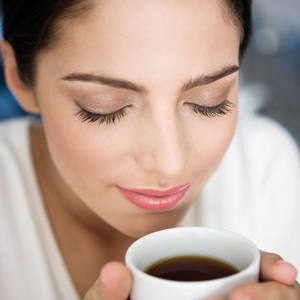 Isagenix® has found a tasty new way to spice up your day and it's called t+ Chai.
t+ Chai is a delicious chai-flavored black tea concentrate containing a soothing blend of Adaptogens, called Adapto+™, formulated by the legendary scientist and "Father of Adaptogens," Dr. Israel Brekhman.
As part of your complete, daily defense against stress, t+ Chai helps:
Promote mental calmness, clarity and control
Maintain health and energy
Support balanced mood and combat stress
Maintain alertness
Enhance physical and mental performance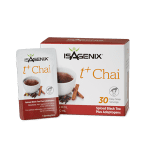 Why tea?
Tea is the second most commonly consumed drink in the world next to water. It's the ideal drink to share with friends while also providing a wealth of health benefits. Even more, t+ Chai is caffeine-free and contains no artificial flavors or colors.
The best part? This tea is prepared in a snap!
The easy-to-open snap packs make it convenient to enjoy and ideal for those on the go.
Wondering what Associates are saying about the new t+ Chai?  Here's what 7-Star Golden Circle and 8-Star Crystal Executive Cathy S. said: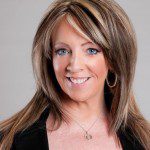 "When I drank the t+ Chai, I felt a warm sensation and expressed the proverbial "ah". Perfect for an early morning cup to rejuvenate for a great day ahead or an afternoon treasure to calm down from the stresses of the day."
So, what are you waiting for? To make t+ Chai:
Add 1 packet to 8 ounces of hot or iced water
Stir and enjoy!
Visit your Back Office "Orders" section and add t+ Chai to your next Autoship order!
For more on t+ Chai, check out this article or take a look at this flyer.