A Happy Accident
Mark's professional Mixed Marshal Arts (MMA) career occurred all by accident. Although a football and wrestling star during high school, the now 37-year-old MMA fighter was convinced that his passion for sports had disappeared.
In 2006, a routine day at work changed his career—and perspective on sports—for life.
"I was working at UPS as a delivery driver and stopped at one of my usual distributions, a chiropractor," recalls Mark. "They helped MMA athletes recover, but also promoted the fights. The chiropractor and I began discussing the competitions, and he gave me a ticket to check out a match."
MMA includes a combination of wrestling, jiujitsu, muay thai, boxing, kickboxing and judo. After watching a few rounds of the sport, Mark thought: "I could do that."
And the rest is history.
The Comeback Kid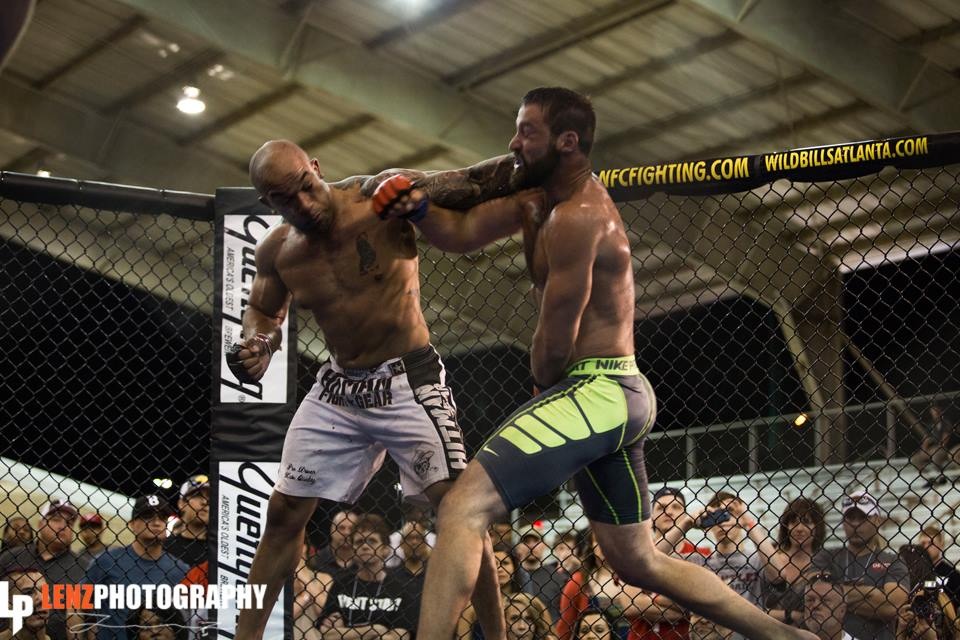 Now, Mark is an undefeated 2-0 MMA professional champion.
"The stress of a weight cut can drain you mentally as well as physically," declares Mark, who attributes his current success to Isagenix. "Before, I would starve myself to make sure I was on weight. When I switched to Isagenix, my energy level went through the roof which in turn made my stamina during fights increase because I had the energy to ramp up my training to higher levels of intensity."
Even after a fight, Mark notices a difference in recovery.
"There are different factors that go into how many days it takes to recover," explains Mark. "But, the recovery process also sped up because I was getting the vital nutrients through Isagenix products that helped my body repair itself."
From an athlete's perspective, Mark believes that the harder one pushes, the better that person will become.
"Isagenix gave me the tools of being at optimum performance levels which are crucial in the sport," says Mark. "To get what we've had, we must do what we've never done. Isagenix was that for me."

Isagenix in the Ring
After competing as an active amateur fighter and assistant coach in MMA competitions for six years, the Georgia-based fighter decided to take a three-year hiatus in 2011. As a result, Mark gained 40 pounds of fat due to inactivity.
Then Associate Will B. introduced Mark to the 30-Day Cleansing and Fat Burning System in 2013. Wanting to return to MMA as a professional, Mark decided to give Isagenix a try.
"He had been telling me about certain supplements I needed to try that would enable me to lose unwanted fat and promote lean muscle in the process," says Mark. "After a month of him preaching to me, I decided to give it a shot."
That "shot" resulted in Mark releasing 55 pounds* and building the lean muscle needed to compete professionally.
"My three-year comeback fight, which was a win, was against Alex Nicholson out of Florida," recalls Mark. "The fight was an absolute battle and Isagenix helped me become better."
*The weight-loss testimonials presented apply only to the individuals depicted, cannot be guaranteed, and should not be considered typical. A 2008 university study showed a statistically significant weight loss of 7 pounds (3.2 kg) during the first nine days of the Cleansing and Fat Burning System.