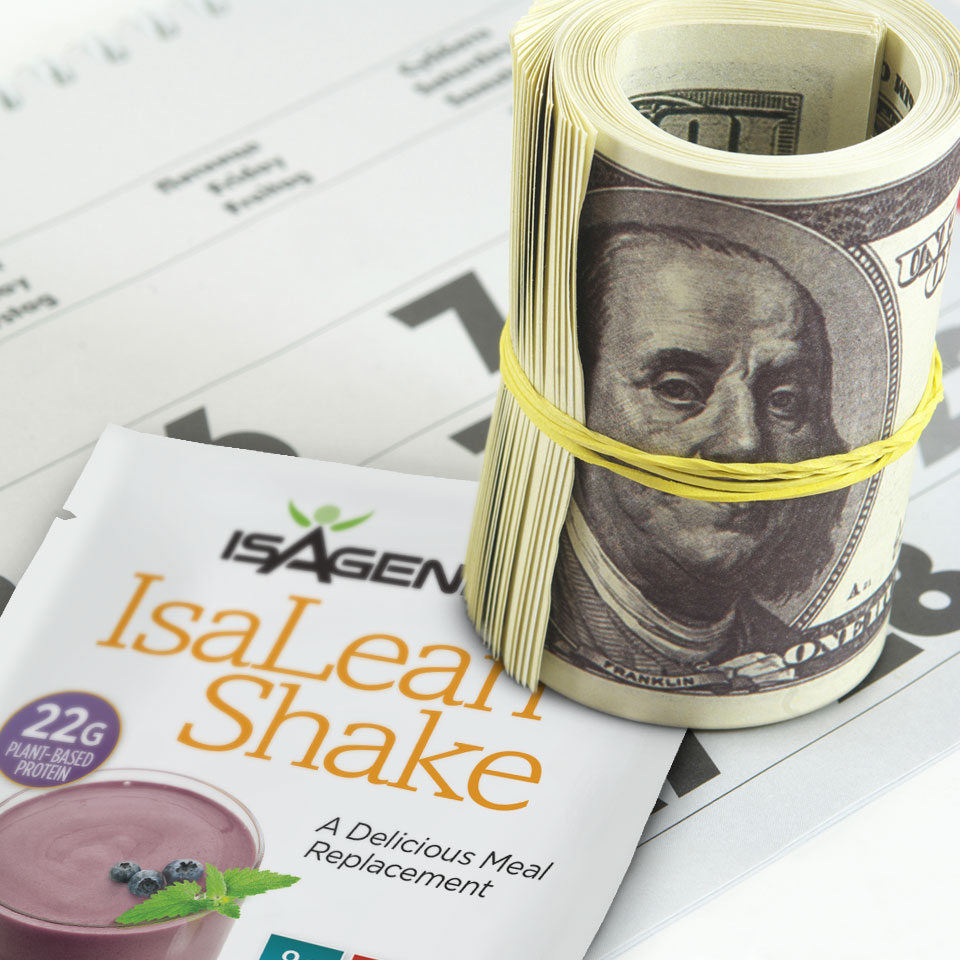 It's hard to make a snap decision in today's economy on spending $50 let alone $308 without good reasoning. That's why we want you to better understand the value behind an Isagenix® membership, our best-selling Isagenix 30-Day Cleansing and Fat Burning System and how to order Isagenix.
Like big box stores, Isagenix is membership-based, but think of it as a store with the best value for the highest quality of nutrient-rich products you could possibly find. Also like big box stores, your membership comes with a few valuable perks.
Perk #1: The Lowest Price. For starters, as a member of Isagenix, otherwise referred to as an "Isagenix Associate," you can purchase the highest-quality of food and skincare products at the lowest discounted price possible.
Take our best-selling 30-Day Cleansing and Fat Burning System for example. The 30-Day System comes with 30 days of nutrient-dense food and heart-healthy snacks valued at only $3 per meal. Where else can you get satisfying, nutrient-rich food for that price?
Perk #2: An Automated System. Autoship allows you to have your 30-Day System delivered to your doorstep each month without having to remember to reorder. Autoship also helps you to create habit so you're less likely to be tempted by high-calorie foods while waiting for your next system to arrive. You can also add other great Isagenix products to compliment your 30-Day System each month to change up your snacking options.
Perk #3: Your Own Website. People are going to ask you how to get Isagenix after you start feeling and looking great…and you have an easy way to help them order! Your membership also comes with a website complete with an easy way for your friends to order products and sign up. When someone signs up, you get money back in your pocket to take care of your product costs and maybe then some! You are in control of how many members you want on your team and how much money you make, though. It's completely up to you!
Here's how: