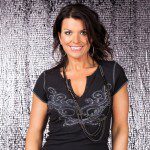 When the Isagenix® box showed up in July 2011 Erin P.'s husband uttered those familiar words: "How much is this going to cost?"
"I said, 'just give me 30 days,'" recalls Erin. In that time, the psychotherapist and school counselor managed to release 17 pounds and get her products paid for.* Since then, this mother of two has managed to enjoy an all-expense paid family trip to Disney World, a new car and has retired from her school counselor career.
Why Isagenix?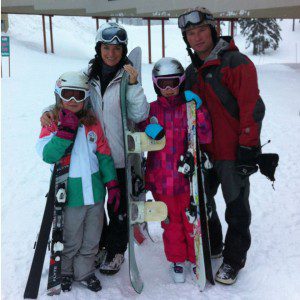 The wife of an Air Force Sergeant and mother of two moved her family across the country for her husband's job and noted, "I usually have to start all over and apply for a school counselor job. Last year, after 15 years, I was able to stay and work from home. This is a job I can take with me and my income doesn't go down."
As the first-place individual winner and second-place team winner of the IsaDerby team-building contest, Erin leveraged promotions and bonuses to keep herself motivated and her team engaged. In fact, all four people on her team rank advanced simultaneously the same week. "The bonuses are fantastic and keep people plugged in," says Erin.
Seven months after starting her business, Erin earned about $9,000 a month** and quickly established herself as a rising star in the company. She grew her business while still maintaining her school counselor job three days a week, often working at night after her kids were in bed. The newbie to network marketing has found her groove in Isagenix thanks to a positive product experience and solid company support. "I feel that there's no hidden agenda. The compensation plan is everything they said they would deliver on," says Erin.
Determination for Success
Her business is running fast on the tracks of Isagenix promotions and tools. Currently a 4 Star Golden Circle, 4 Star Crystal Executive, she is quickly rank advancing herself and her team, while collecting five-figure monthly bonuses. Awarded the 2012 Rising Star, 2012 Consistent Producer, 2012 Top Business Builder, and 2013 Woman of Isagenix, Erin is very determined to share the vision of Isagenix with her friends, family and team.
Erin's Favorite Products
Rejuvity® Bamboo Exfoliating Polish
Erin's Tips for Success
Erin's key to success and retention has been supporting her product users and understanding how to leverage promotions, bonuses and tools.
I wrote down everything I thought would hold me back in network marketing, like: "This is not a viable business," because I had never done anything like it before. Then I questioned each thought and asked if it was true and made sense. I realized that none were true. After that exercise, my business just took off.
People are still coming to me, but I'm also thinking of people in my life who are go-getters and using Kathy's Coover's "3K in 30 Days" webinar to lead with the business.
Erin's Favorite Isagenix Moment
"My favorite Isagenix moment was winning Isa Derby. Viva Las Vegas! My husband, my team and I flew to Vegas and met all the other winning teams! It was a world-class event! The highlight was my exclusive shopping spree with the beautiful and inspiring Kathy Coover!"
* The weight-loss testimonials presented apply only to the individuals depicted, cannot be guaranteed, and should not be considered typical. A 2008 university study showed a statistically significant weight loss of 7 lbs during the first 9 days of the Cleansing and Fat Burning System.
** Earning levels for Isagenix® Independent Associates that appear in this publication are examples and should not be construed as typical or average. Income level achievements are dependent upon the individual Associate's business skills, personal ambition, time, commitment, activity and demographic factors. For average earnings, see the Isagenix Independent Associate Earnings Statement found at www.IsagenixEarnings.com.