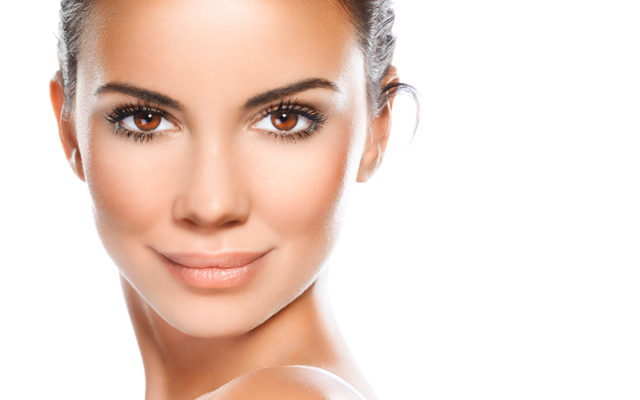 Get youthful, glowing skin by complementing your diet with key nutrients that support skin health.
From expensive creams to painful procedures, many are willing to go to extremes to get youthful-looking skin. But what if the answer wasn't in a bottle or tube? When it comes to making skin glow, what you put in your body is just as important as what you put on it.
As you might've guessed, a healthy, balanced diet is key for giving skin that healthy shine. There are also certain nutrients that stand out for optimum glowing effects:
Beta-carotene: Beta-carotene is a colorful plant pigment (also known as a carotenoid) that the body can convert into vitamin A. It's found in many rich-colored fruits and vegetables including carrots, spinach, and tomatoes. Similar to how beta-carotene works in these foods, it may also affect skin pigmentation when consumed, resulting in a warm and natural skin tone (1). Additionally, beta-carotene acts as an antioxidant and has been shown to support skin cell turnover, which is the recycling of old skin cells for new ones (2).
Zinc: Zinc is an essential mineral and can be thought of as your body's repairman—always going to work to fix and rebuild. It's roles in gene expression, protein synthesis, and immune health all contribute to the health of your skin. One of the greatest roles of zinc for skin health is its ability to support rapid cell division, which is necessary for damaged skin to best repair itself (3).  Zinc can play a role topically, as well (such as in Isa SunGuardTM), because it acts as a physical barrier to block the sun's UV rays unlike chemical sunscreens (4).
Vitamin C: Skin texture and elasticity is largely due to the structural protein collagen, the production of which is dependent on vitamin C. For this reason, vitamin C is found in higher levels in the first skin layers: the dermis and epidermis. With age, however, there's a decrease in the skin's vitamin C concentration that can lead to skin frailty, wrinkles, and decreased blood flow (5, 6). Getting plenty of vitamin C in the diet, on the other hand, improves skin structure and blood flow crucial for that glow we all want.
Omega-3 Fatty Acids: The outer membrane of every cell is comprised of a class of fats called phospholipids, which help keep fluid balance within cells at healthy levels. Without these fats, water would evaporate from cells, leaving skin dehydrated and susceptible to wrinkles. Additionally, the lipid-mediated pathways in and out of cells are important for the delivery of important nutrients and removal of waste. Omega-3 fatty acids also help produce signaling molecules within cells, including skin cells, to help respond appropriately to oxidative stressors (7). For these reasons, omega-3s in the diet help keep skin well-hydrated and nourished, leaving skin more supple and moist.
While all these skin-supporting nutrients can be found in a regular diet, getting the right forms and amounts may seem daunting. Fortunately, complementing your diet with Ageless EssentialsTM with Product BTM is a convenient way to provide optimal nutrition for your skin and overall health.
In addition to nourishing skin from within, protecting skin from external dangers goes a long way when using the right products. Including Rejuvity®'s skincare products in your daily routine is ideal since they comprise of seven targeted products formulated to cleanse the skin of impurities, protect the skin from harsh environment, and support healthy skin cell communication.
Need one complete, convenient glowing-skin solution? Feed your skin through diet and supplementation with Ageless Essentials with Product B and protect your skin with Rejuvity.
References